Gasensor Monitor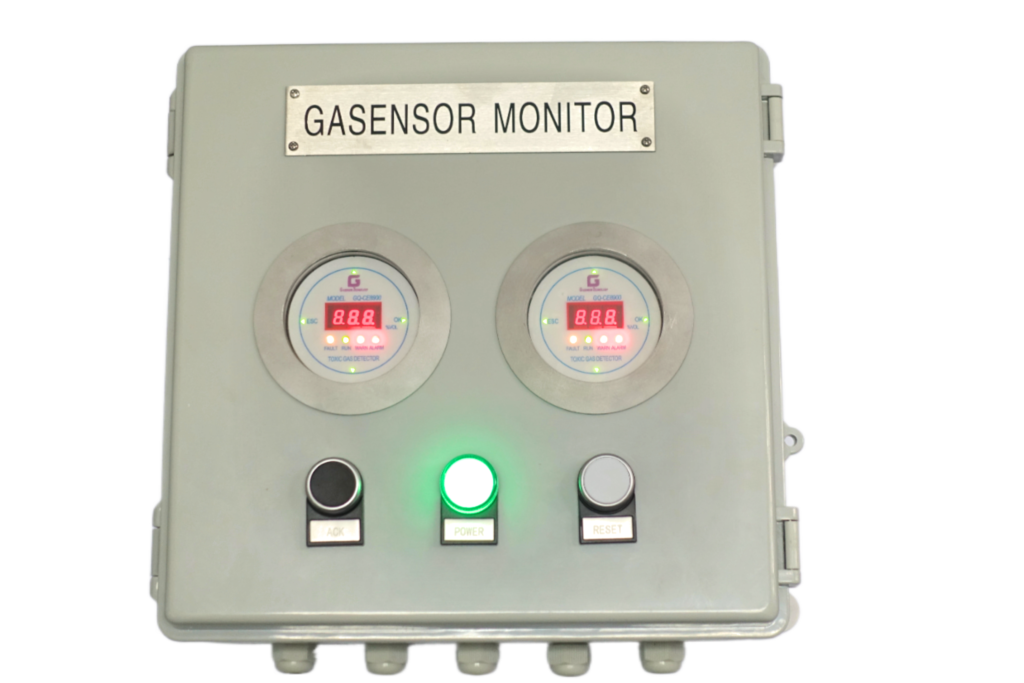 Description
Customized local monitoring system for safe area oxygen, toxic or combustible gas concentration monitoring. The Gasensor Monitor can be implemented for light industry and commercial applications. For example, it can be used to monitor oxygen deficiency in chemical laboratory room.
Local Audible (Buzzer) and Visible Alarm within interior and external of the safe area; it requires minimum maintenance with built in non-instrusive calibration procedure, and the gas sensor can be replaced without recycling power.
Please contact Gasensor Sales team for more information.
Gas Sampling Systems – Sample Draw System (GS900)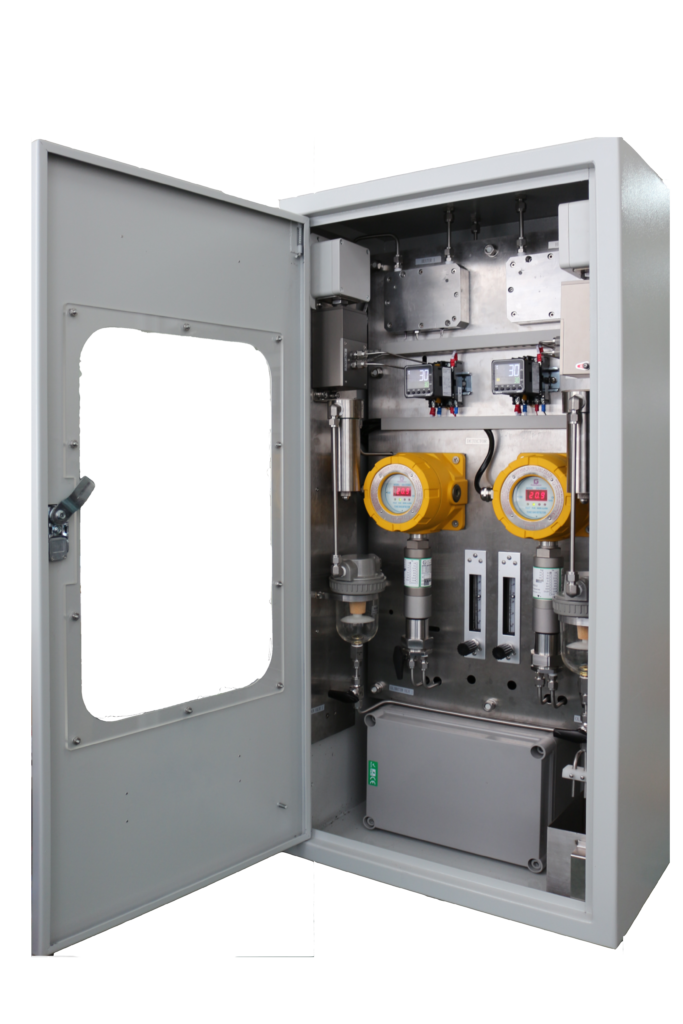 Description
The GS900 gas sample draw system is designed to continuously extract of ambient air mixtures from sampling point/s. Gas Condition Process is put in place to condition the sampled gas suitable for gas detection measurement to take place. The sampled gas is then exhaust into downstream vent point or directly to the atmospheric air.
GS900 gas sample system ensure a high sample integrity and optimal response time. It is recommended over direct placement of sensor at confined applications with difficult maintenance access or limited installation space. It is also recommended to provide gas sample draw system in extreme harsh environment, (i.e. high ambient temperature, high dust load, high humidity, corrosive, etc ) which could impair the sensor.
Please contact Gasensor Sales team for more information.
Gas Sampling system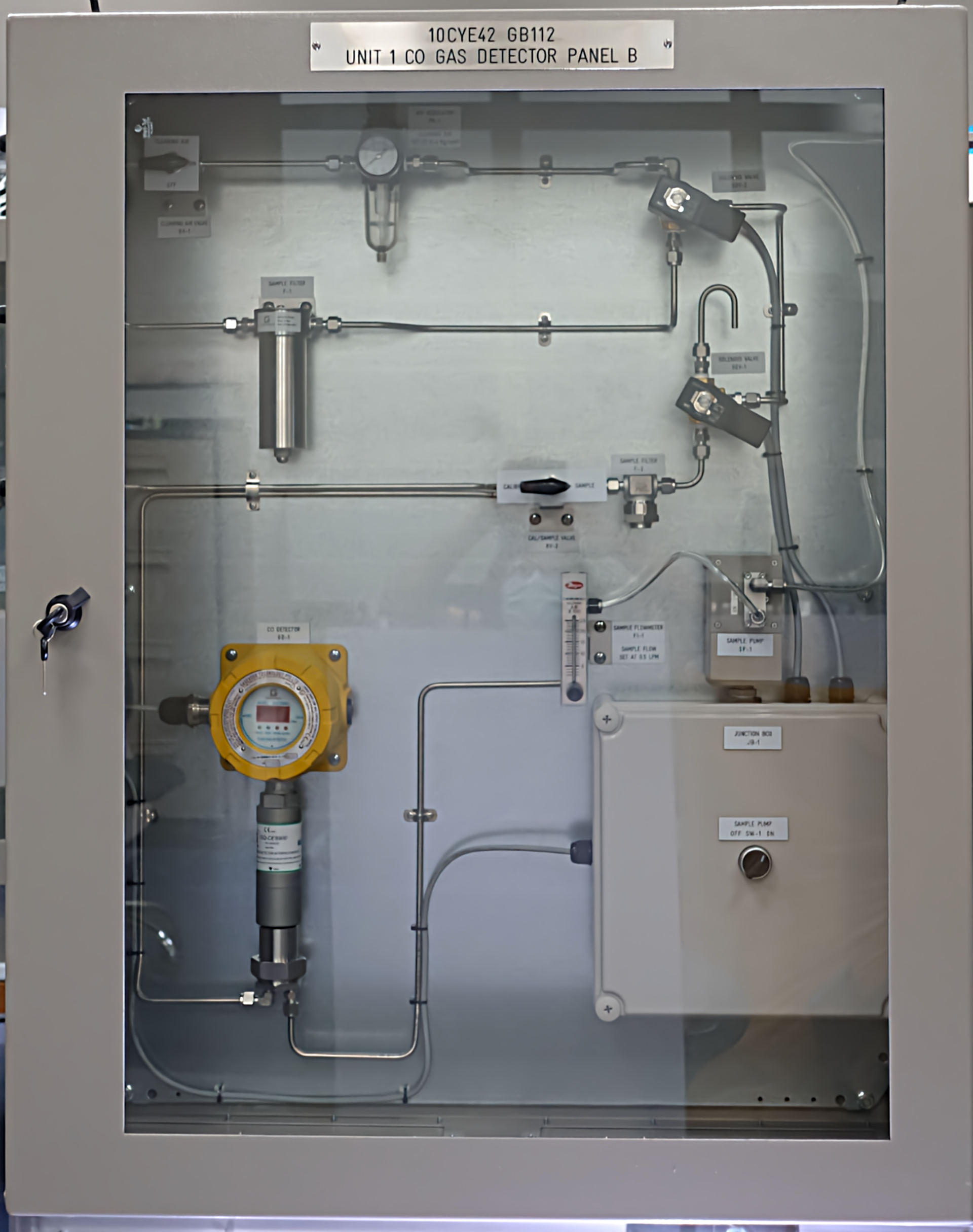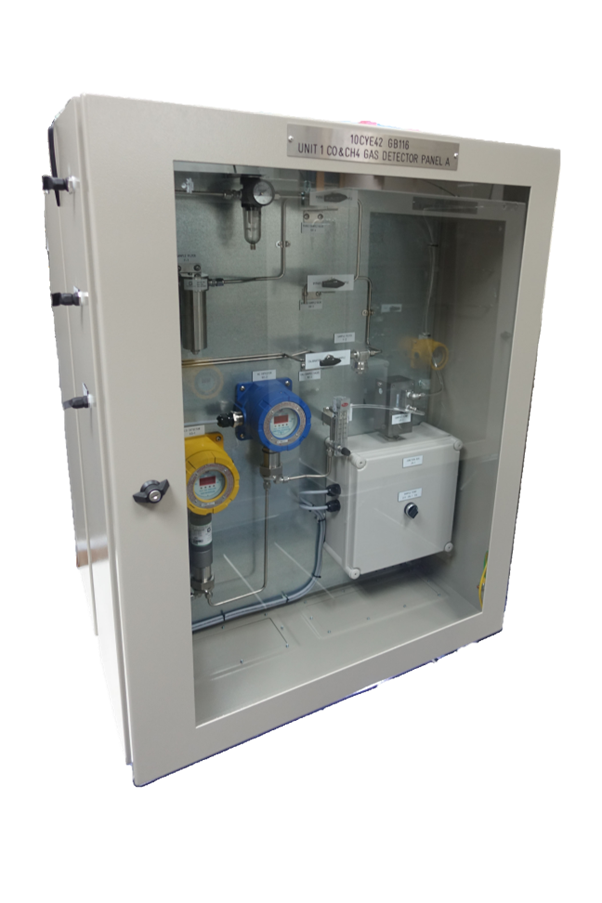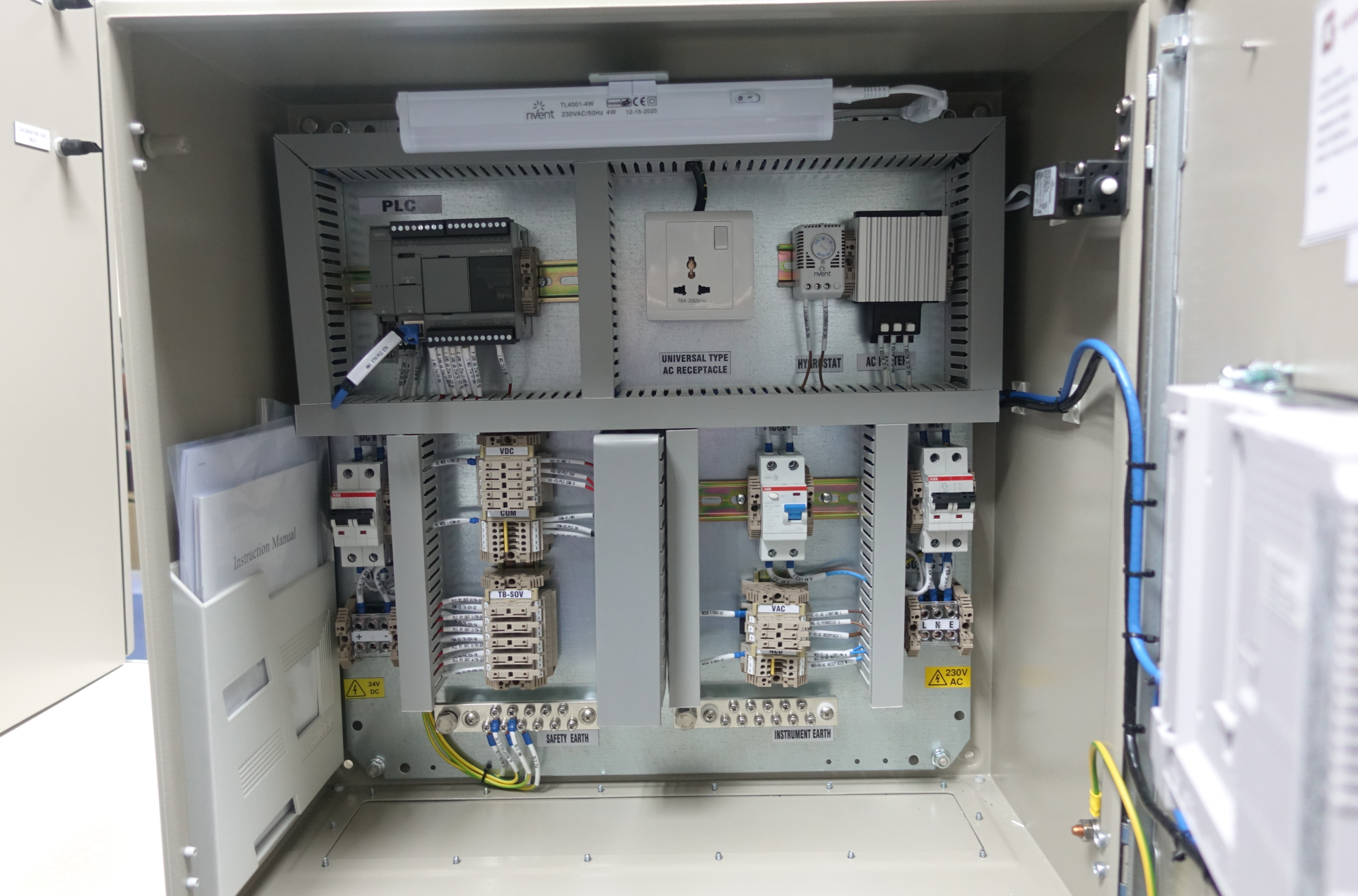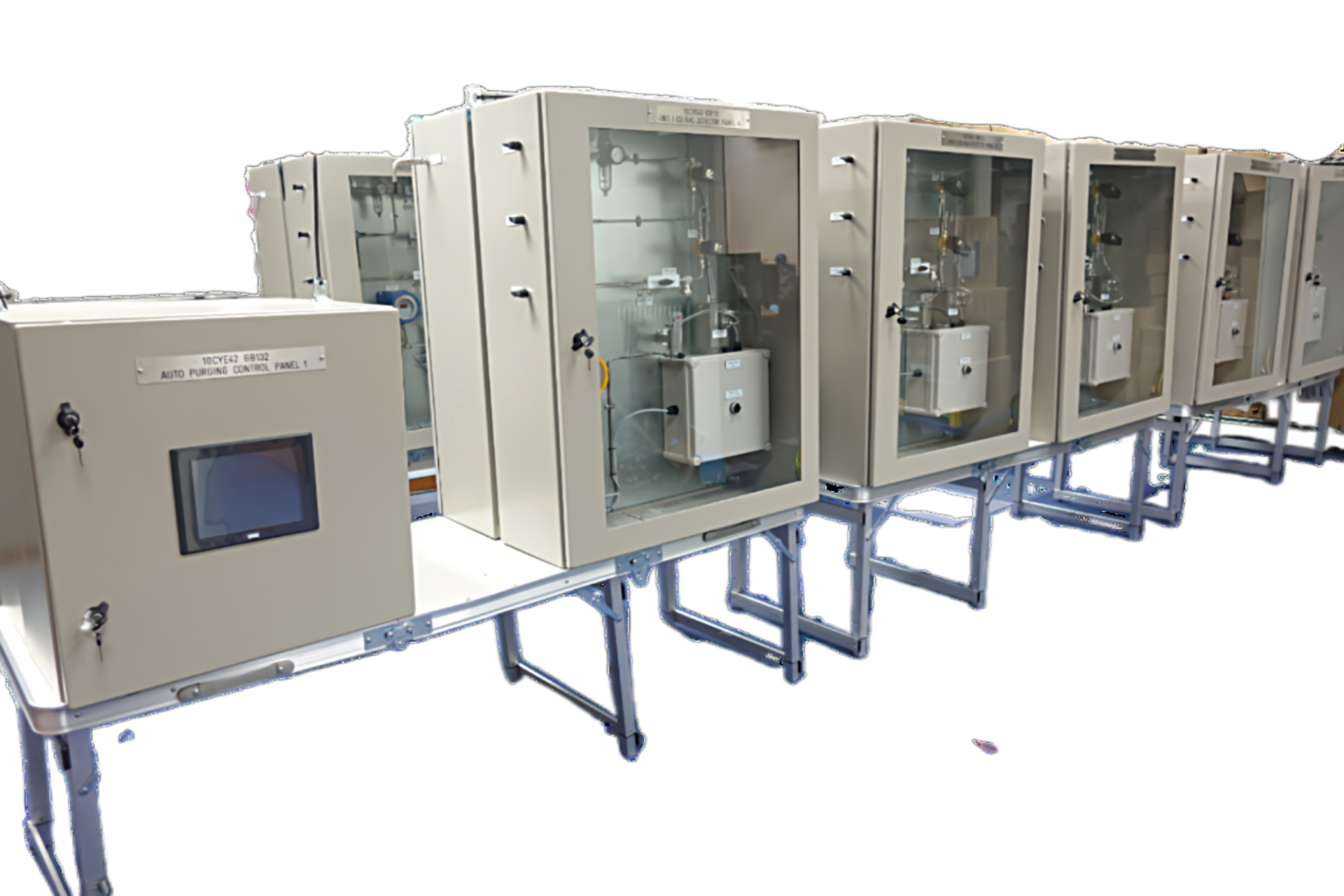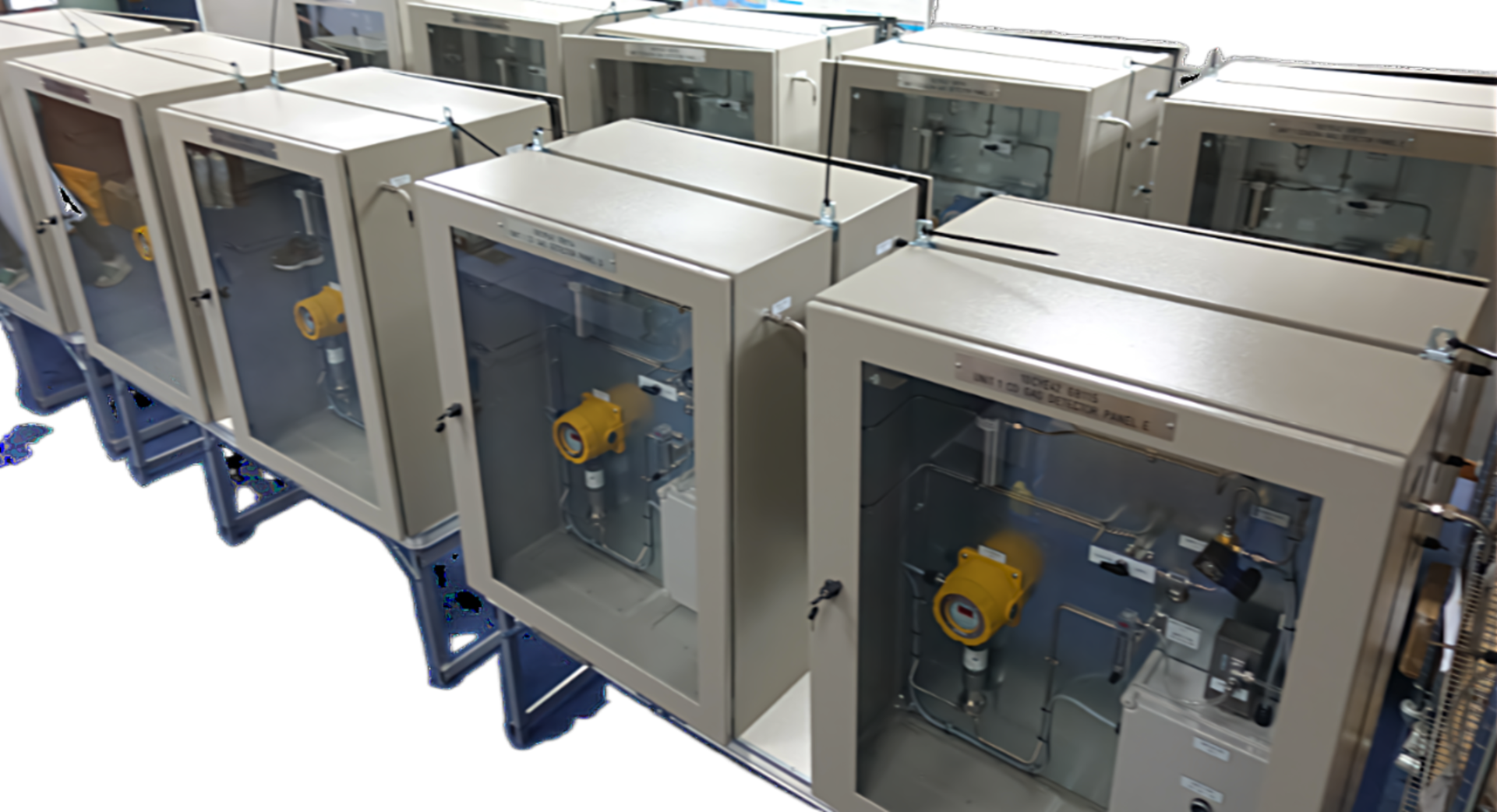 DSC02175
CH4+H2S
DSC02193
DSC02206
DSC02216
Description
Gas monitoring throughout coal power application
Due to high coal dust load and temperature limitation for Electrochemical cell sensor technology, it is not possible to provide in-situ point detection. ​
It is recommended to implement Gas Sampling System over In-situ Detection to monitor Carbon monoxide leakage with the below consideration​
1. Periodic sampling and purging for each sample system​
• PLC Controller to perform automatic switching
• Implement 1-5 rule to sample and purging​
2. Tailor made Filtration Conditioning system to remove coil dust and moisture content